Join us in the food truck craze
Join us in the food truck craze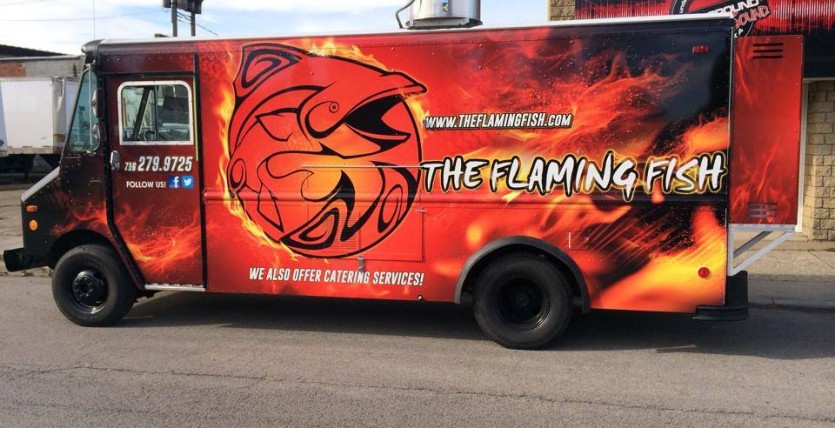 It's officially food truck season! Larkin Square kicked off their Food Truck Tuesdays earlier this month. Or you've probably seen the food trucks gathering around Roswell or LocalEdge. Well, if you're in the restaurant business and thinking about joining the latest food truck craze, get your trailer wrapped from Underground Wraps.
From shirts to hat embroidery to full-on food truck or moving billboard-sized trailer wraps, Underground Wraps will get your business started. We'll make sure your truck or trailer is spotted from miles away and turn your trailer and or truck into a moving billboard on wheels.
Who knows? You could be Buffalo's hottest new food truck. No job is too big or too small!
To get started, call us at: (716) 695-7504.