Food Truck Season Is Here
Food Truck Season Is Here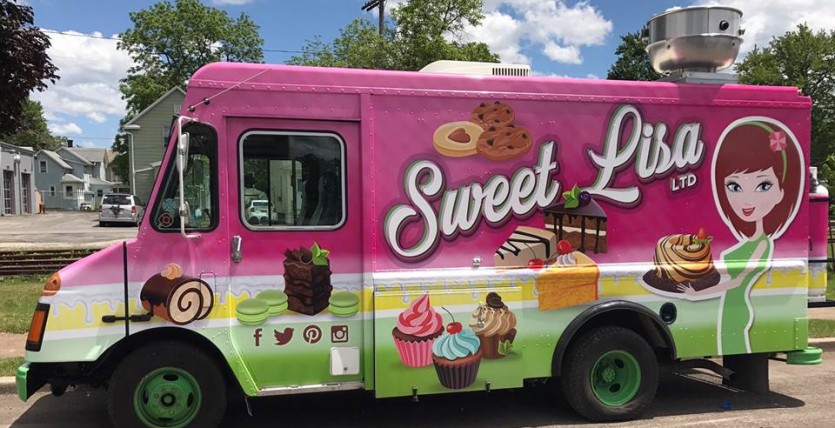 Spring is in full gear and that can only mean one thing. It's Food Truck season! Food Trucks are all the rage in Western New York and people flock to them to fill up on their signature dishes. From finding one parked near your office to visiting your local food truck rodeo, Food Trucks are a Spring staple. With delicious, high-quality food, foodies show, up, stand in line, and wait in cold temperatures just to get a taste from their favorite vendors. But how do they find their favorite Food Trucks? And how can a Food Truck get the attention of a newcomer? It's the food truck's design. An outstanding, unique, head-turning wrap is the best way to stand out from the crowd and get the attention of new and old customers.
Food Truck wraps are different from your standard form of advertising. Banners and billboards outside your truck are only useful if your truck is parked. Flyers and brochures are easily tossed away. A Food Truck Wrap has the ability to advertise 24/7 and everywhere the truck travels. They are a great form of advertising because they are highly recognizable at a glance, fun and creative, and a perfect way to incorporate and promote your brand. Food truck owners are known by the sight of their vehicle. If you don't have a high-quality wrap, you are missing out on this optimal advertising opportunity and your food truck will fade into the background.
If you have a food truck, but don't have your image or branding worked out, Underground Wraps can help!
We have in-house designers that will work with you to create the perfect concept for your truck.Our expertise in visual marketing can give your business the high quality, cost-effective edge you've been looking for. High quality, high-resolution vehicle wraps deliver excellent marketing exposure with food truck advertising.  From simple graphics to complete wraps, we print vibrant, detailed graphics perfect for any business or even just for fun!