Carbon Fiber Wraps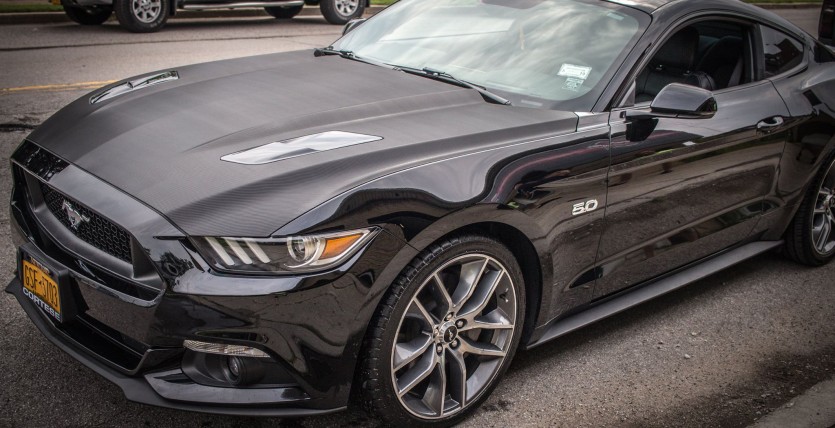 Are you looking for a stylish option to change the look of your car? Carbon fiber wraps are great options that not only make your vehicle look awesome, but also add a customized shield of protection.
What are Carbon Fiber Wraps?
Carbon fiber is not a paint job, rather it is a blanket of color. Carbon fiber is a textured film that is installed to the surface of your car and conforms to every nook and cranny. This textured material adds durability and a distinctive style to the body of the car and will fully cover wherever it is applied. It is applied similarly to shrink wrapping and once attached, the film becomes part of the surface until removed. When the day comes where you want something else, it comes off without damaging the paint underneath.
Maintaining Carbon Fiber
Cleaning carbon fiber is the same as with any paint job. Wash the film with car wash soap and then wipe it dry with a microfiber towel. The adhesive holds the film in place for long-term adherence. However, climate and weather changes will affect the surface of your vehicle no matter if you have a paint job or a wrap. The longevity of the wrap depends on the environment and maintenance of the vehicle.
Wrapping your car with carbon fiber adds distinction that you can't get with even with high-gloss color. Call us today at (716) 695-7504 and see how Underground can help you get an outstanding, high-quality, professional carbon fiber wraps for your vehicle.